Frequently Asked Questions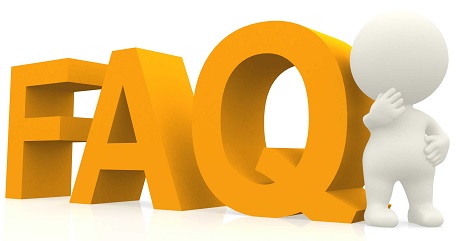 I'm just a guy who loves video games, & loves sharing. I decided it was about time I did my own thing. Welcome to Gamer Heist.
Why Are There Ads On Your Site?
Well as you can see, everything I provide on my site is 100% FREE. I am a full time college I.T. student, meaning I'm also unemployed. The ads you see allow me to receive just enough pocket change to keep my website up & running, & aid me in purchasing accessories for school. It's only a 15 second wait before each download, unlike most sites that make you wait 30 - 60 seconds & more. There are no ads affecting your browsing through of Gamer Heist, only ads before a download. So honestly, please don't complain, & please don't mind them, as they help Gamer Heist stay afloat.
How Do I Access Content On G.Heist?
When you click on a link (whether it be a game or software), you'll be taken to an ad. Wait 5 seconds then click "

Skip Ad

" when it appears. There are three 5-second ads, a total of 15 seconds before accessing your content. If an Ad asks you what type of content you're viewing, DO NOT click "Sexual Content", as Gamer Heist

DOES NOT

provide

ANY

pornographic material, period.
How Do I Access Files From G.Heist After They Download?
99% of the files found here are zip archives & you will need 7zip to extract them. If you don't already have it, get it

here

.
The File I Downloaded Says It's Password Protected?
If you run into a file from us that requires a password, the password's always
www.gamerheist.com
I Have Trouble Downloading Your Files!
You do? Hmmm...interesting. Have a look at this guide, it should help you...maybe:

Click Here

.
What Can I Get On G.Heist?
Wii

- ALL WiiWare & Virtual Console Games Ever Released in America. A growing Archive of GameCube & Wii ISOs & a mountain of apps & emulators.
Psp

- Over 160 games including ISOs, Minis, & PSOne games for Psp. More games being added, & a variety of apps & emulators.
Roms

- ALL the games ever made for the Atari 2600, NES, SNES, SEGA Genesis, 32X, Megadrive, N64, GBA, & more.
PC

- Operating Systems & Emulators.
Hacking Tutorials

- Learn to hack your Wii & Psp. Unlock their full potential.
Guides

- Learn how to do cool things with your game systems.